&nbsp

ROUND VALLEY RESERVOIR PROGRESS UPDATE: 11/27/19
Road Closure Update – Abutment Grouting at the North Dam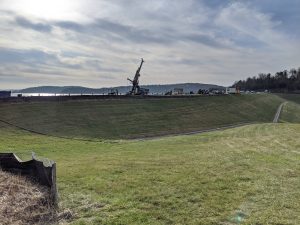 Closure of the segment of County Route 629 that parallels the Reservoir between Old Mountain Road and the Boat Launching area was delayed and is now scheduled to begin on Monday, December 2. The detour will be in place for approximately six to eight weeks. Any extensions to the closure period will be announced here. The public may see drill rigs or other large machinery on the North Dam (the dam that faces Lebanon Borough) over the next few months, but the work at the Dam will not restrict the public's use of the Reservoir.
A second closure of the same segment of County Route 629 will be necessary for the next phase of the project, Earthen Dam Rehabilitation, and is scheduled to begin sometime in the early spring of 2020. This second closure will last for approximately one year. Additional details will be announced here as they are established.
Dredging Project Update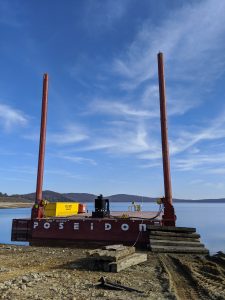 In-water dredging of the Intake Channel at the South Dam (the dam that faces Molasses Hill Rd) is scheduled to start at the beginning of December and will continue for approximately two to three weeks. Dredging, which will exclusively occur in the water, will occur 24 hours a day. The public may see a floating barge with a dredge on it, along with a floating pipeline, in the water. Lighted ropes and buoys will be placed around the dredging site to restrict the area from boaters, but all other areas of the Reservoir will remain open.